In 2017, Sinatra & Company Real Estate was selected, along with project partner Ellicott Development Company to fully redevelop the former Women and Children's Hospital of Buffalo. Situated in a model community, the Elmwood Village, known for its cafes, pedestrian friendly environment, and inviting local artisans and boutiques, the site offers considerable opportunity. The team will collectively reweave the almost acre site back into the community, with an emphasis on bringing a variety of housing types, hotel, restaurant, commercial office and retail onsite.
The five year undertaking will be complete in a series of phases, allowing the site to fully be considered, and brought online with the least impact on adjacent neighborhoods.
Investment: $110 million
Learn More!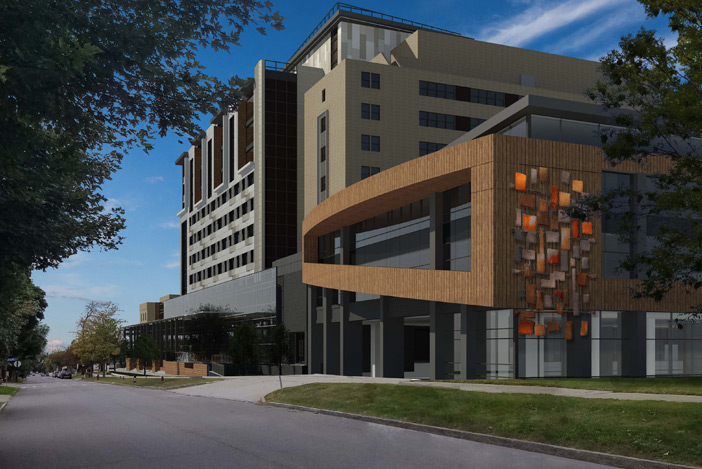 Sinatra & Company Real Estate completed the redevelopment and of the half-acre parcel at 945 Kenmore between South Irving Terrace and Fairmount Street (located across Kenmore Avenue from the current Sinatra's) into the home of the new Sinatra's Restaurant. The new mixed-use building is home to the new 8,000-square-foot Sinatra's Restaurant (since 1981) on the first floor, along with 22 market-rate apartments. Ample parking is available in back and across the street at the old restaurant, which will be turned into overflow parking.
While you can expect the same cozy atmosphere as the original Sinatra's Restaurant (a 36-year staple in the Buffalo community), the new location includes a year-round patio and a private dining area large enough to accommodate seating for up to 100 people. The apartments will include 10 one-bedroom units and 12 two-bedroom units, ranging in size from 950 to 1,200 square feet.
Investment: $5 million
A transit-oriented development to enhance ease of transit to those who regularly access serves at, or are employed by a Buffalo Niagara Medical Campus entity, this adaptive reuse project of a former moving and storage company warehouse will add approximately 50 units of workforce housing, along with ground-level commercial space to the Main Street Corridor.
Investment: $10 million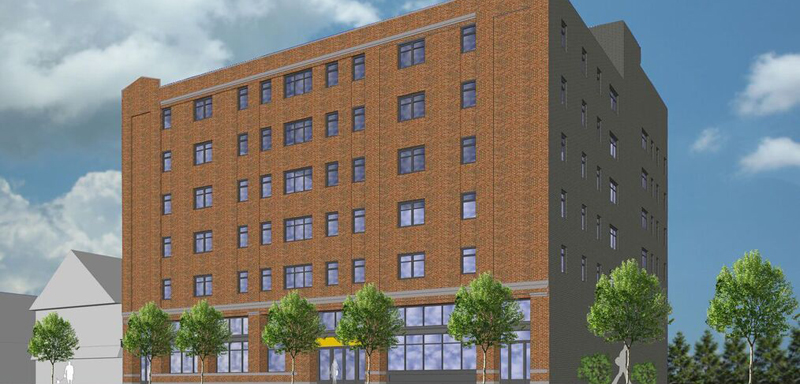 400 Elmwood presented an opportunity for Sinatra & Co. to influence the extension of the sought after retail and pedestrian friendly streetscape southward along Elmwood Avenue. At the mount of Allentown, this block has a quiet feel to it with easy access to vibrant Allentown and trendy Elmwood.
Lexington Avenue Apartments
The Lexington Avenue acquisition is a project that is loved by the staff at Sinatra & Co. Home to a ballet studio, two popular, local eateries, a retail crafts person, and a salon. This building is an achievement in bringing in the strength of Elmwood Avenue more westerly into the neighborhood.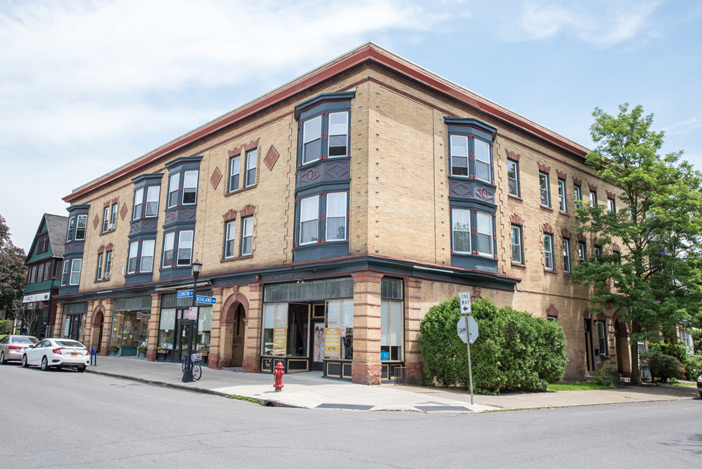 The Fenton was a hallmark project for Sinatra & Co. This parcel went from a dilapidated, boarded up site, to a premier mixed use project developed over three phases. Today, this corner houses top rate commercial space and luxury apartments, lending vibrancy that extends from Delaware Avenue to Main Street.
Investment: $5 million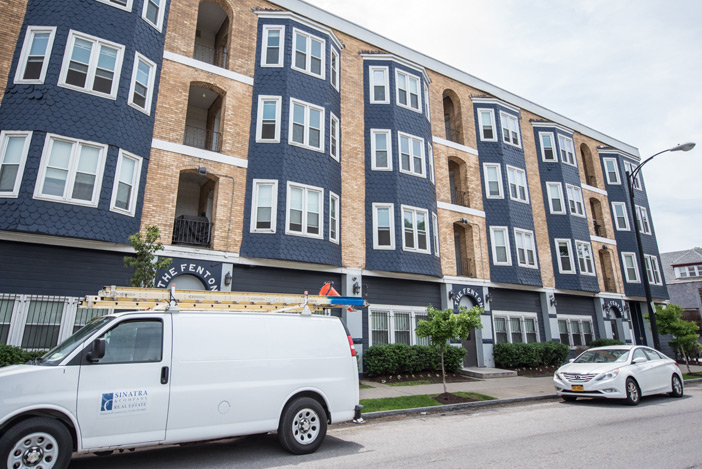 The Phoenix Brewery Apartments, complete in 2016, is an adaptive reuse project of a historic structure, which brought 31 market rate apartments, along with 3,400 sf of loft office space to the Buffalo Niagara Medical Campus.  Named for its past use as home to The Phoenix Brewing Company, this 49,700 square feet structure brought a rich urban living community, complete with underground parking and outdoor space, while nodding to Buffalo's rich brewing past.
Investment: $8 million
Redevelop historic Pan-Am building into 32 unit, luxury BN Medical Campus units.
Investment: $4 million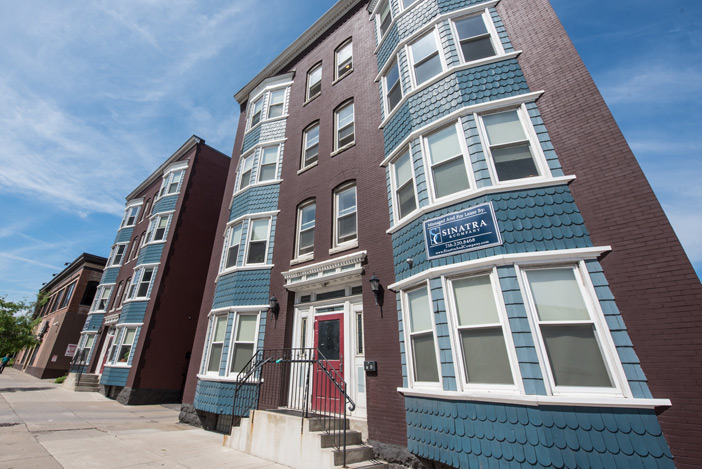 Redevelop corner apartment building from Class B/C units to Class A.
Investment: $1 million
Reposition city subsidized asset to Class A retail, office and commercial.
Investment: $2 million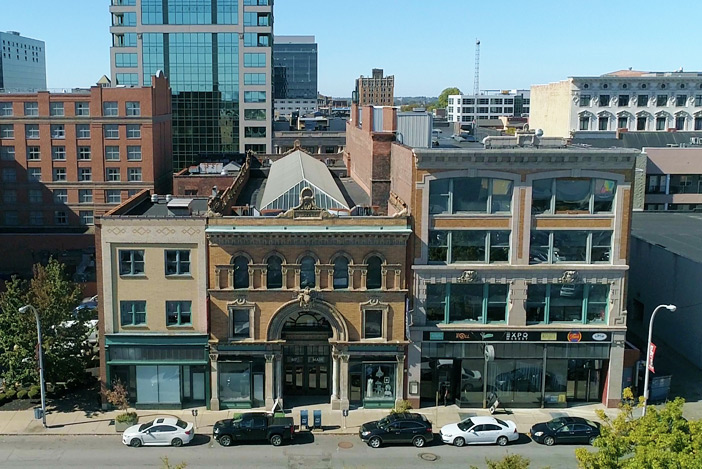 Adaptive reuse in partnership with Ellicott Development into 23 apartments.
Investment: $5 million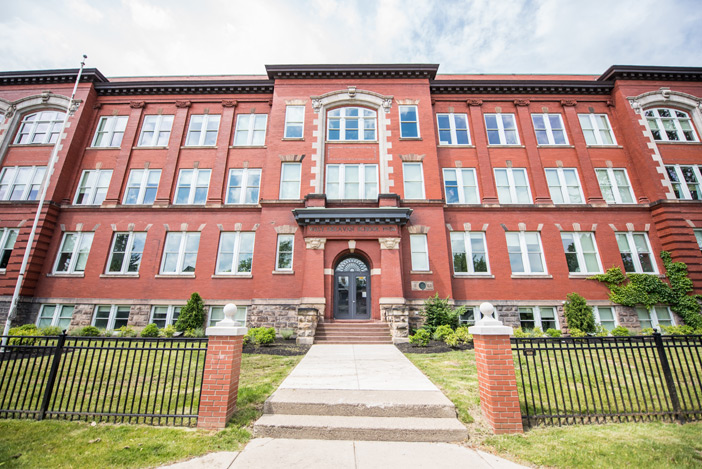 Adaptive reuse of manufacturing/storage facility into 72 residential units.
Investment: $21 million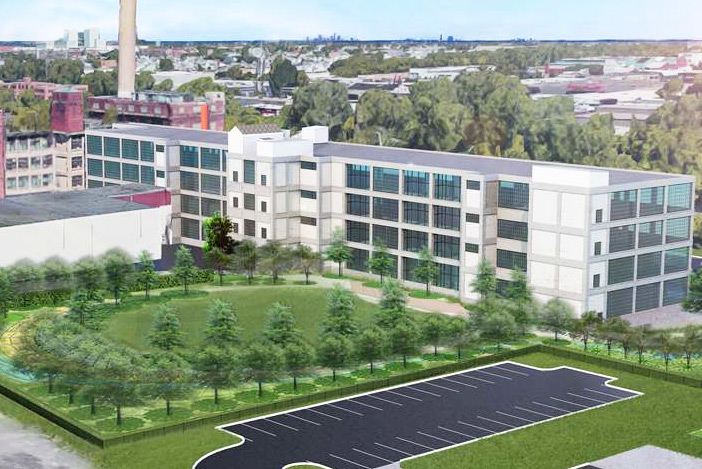 Jefferson Avenue Affordable Housing
As developer for People Inc. to produce 84 housing units and 9,750 sf of commercial space.
Investment: $24 million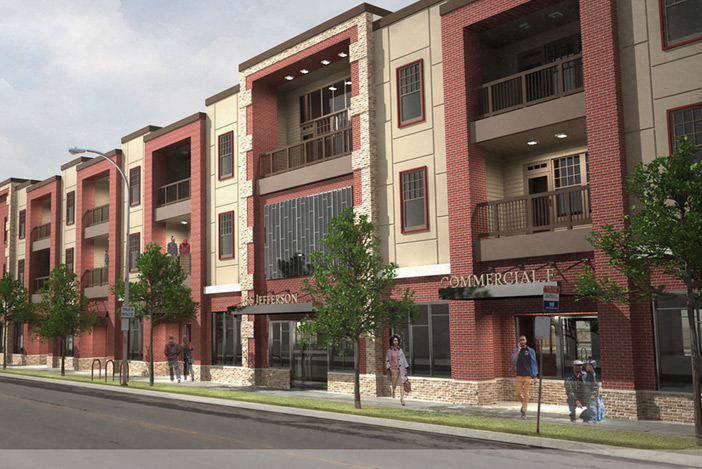 Jefferson Avenue Notfor-profit Hub
New construction of hub with anchor.
Investment: $10 million