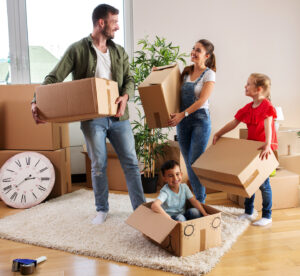 Moving to a new apartment home, townhome, or living space can seem like an overwhelming task. Fortunately, with a little planning, you can simplify the process and make it a lot less stressful. At Sinatra & Co., we know a thing or two about moving, and we can help you consider the proper steps before you start your move. Read on to see the best tips and tricks for a streamlined moving process.
Decide How You'll Move – Do you have the energy and help to move on your own? If not, you should consider hiring a moving team. Look into several moving companies and read reviews from past clients. Then, compare written estimates to make sure you get the best deal.
Get Rid of Things You Don't Need – As you pack, lighten the load by disposing of things you don't want or need. Bring carloads of gently used items to your local thrift store or donation center. You can also give items away to friends and family.
Collect Big, Sturdy Boxes – While you can buy boxes from a big-box home improvement store, you may also be able to request pre-used boxes from local grocery stores. You should also start saving boxes from your online purchases. If you start collecting boxes, packing supplies, and tape ahead of time, you'll have all you need when it's time to start packing.
Pack by Room – Consider where you plan to put your items in your new home and sort boxes that way. Be sure to label each box by which room you want it
Distribute Weight Evenly – Don't make any boxes too heavy. Fill boxes with a mix of heavier and lighter objects, and don't fill boxes to the brim with heavy items like books.
Change Your Address with USPS – Make sure your mail is ready to arrive at your new address as soon as you move. You can accomplish this online or by visiting your closest post office. And don't forget to update your address with your bank and other relevant parties!
Consider Cleaning – If your previous apartment home or living space requires cleaning to receive your security deposit back, remember to make time to do so or to hire someone to do it. Keep in mind things like your refrigerator and freezer, which may take additional time to defrost and clean.
Next time you're looking for the new living space of your dreams, turn to Sinatra & Co. We have rental properties available throughout Western and Upstate New York, Indiana, Illinois, and Florida, and can help you find the perfect place to call home. Contact us today and allow our professional leasing team to assist you!