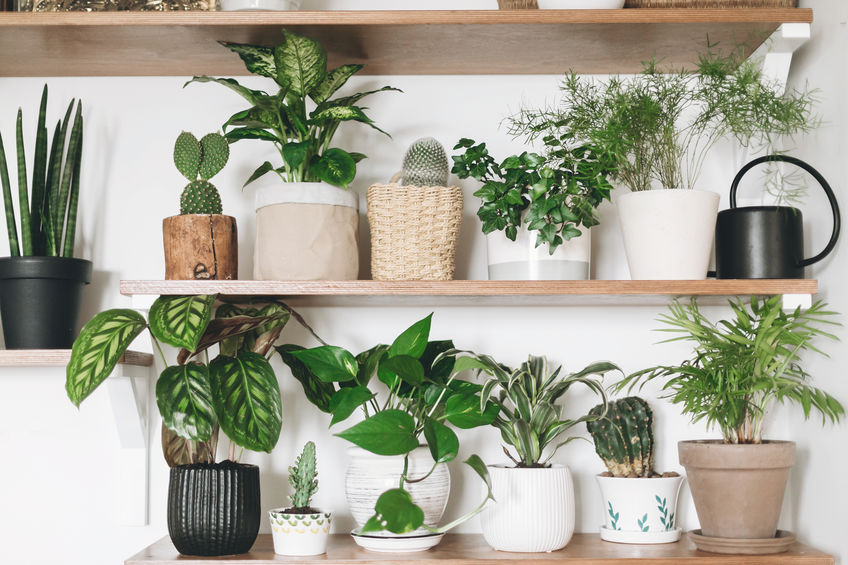 So, you're a new apartment owner, congrats! Moving out for the first time is an exciting time in your life, and decorating your new space is even more thrilling. Since there is usually limited space available, and you're possibly on a tight budget, decorating can be difficult at first. There are plenty of helpful tips to keep in mind that allow you to customize your new pad affordably while still adding your flare to it.
Decide your apartment's color scheme
When choosing your color scheme, simple is better. Since your first apartment is most likely not going to be your last apartment, don't go through the extra effort repainting if you don't have to. Try working with the colors you have, and if it is necessary, neutrals are always a safe way to go.
When deciding furniture and accent colors, it's nice to stick with a subtle theme (e.g. dusty pinks, navy, earthy greens, shades of beige.) This gives you more options to choose from when picking furniture, bedding and décor. The color scheme of your apartment is entirely up to you, but it's nice to have colors prepared, so decorating is less stressful during the moving process.
Customize with inexpensive furniture
Money can be tight when you're first moving into an apartment, so opt for cheap, hand-me-down pieces to get you started. You can find unique furniture pieces from your family, friends, or estate sales.
You may also stop by a local thrift store, such as Goodwill of WNY or the Salvation Army, or you can attend a flea market in Clarence or Buffalo. You can then customize these pieces with decorative knobs, or a fresh coat of paint. You can also keep an eye open for holiday sales to get a better deal on newer pieces.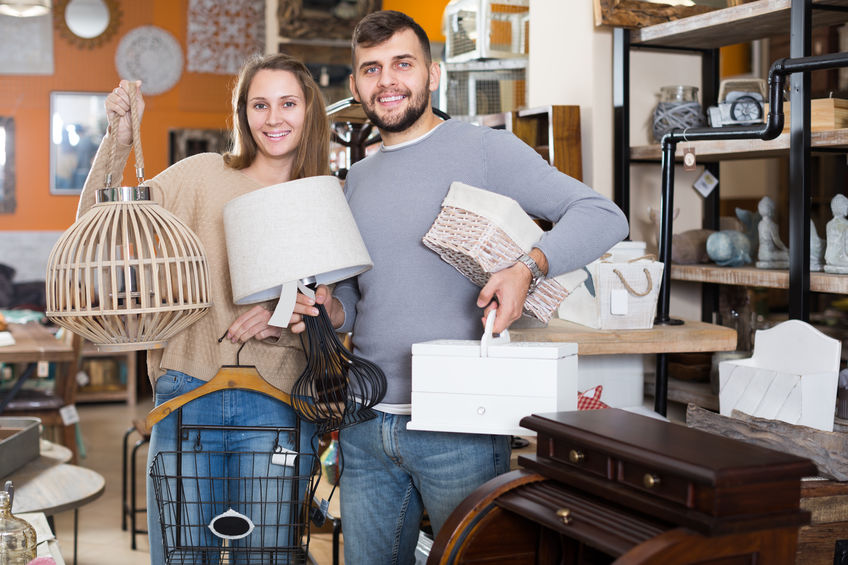 You don't need a lot of furniture to fill up space
As you're buying furniture for your new place, keep in mind that you don't need as much as you think. You're working with significantly less space than a house, so there is no need to purchase a lot of pieces.
Large storage units like dressers, for instance, take up a lot of space, so if it's not necessary, don't bring it. To create extra space in smaller units, try using drawer organizers, and purchase furniture with hidden internal storage.
Take advantage of shelving
In some apartments, you may not have to worry about storage thanks to built-in shelving, especially in older apartments. This storage can be found built into the wall, or behind structures like the mirrors in your bathroom.
If you're moving into a newer apartment that doesn't have a lot of pre-existing storage space, try adding floating shelves. These shelves are a creative way to store objects like books or trinkets in a decorative fashion.
Bring your apartment to life with house plants
Houseplants add liveliness and a pop of color to your apartment. Also, they improve air quality by removing airborne pollutants that can cause headaches, dizziness, and irritation.
Not to mention, they are fun to care for, especially if your apartment is not a pet-friendly environment. If your residence has lighting, try going for smaller succulents that require less maintenance or decorate with artificial plants to add some color to your space.
Customize with a gallery wall
Gallery walls are a great way to express yourself in your apartment. Find an empty wall and fill it with decorative frames that hold your favorite photos or quotes.
You can be creative when choosing your frames, incorporating different shapes and colors. Plus, they are easy to move around and swap-out if you ever want to change them seasonally.
Brighten things up
Depending on the placement of your apartment, lighting may be limited. When you move in, you'll usually need at least a floor lamp to help brighten up a room. Lamps are also a great way to add some unique, eye-catching shapes to your room.
You can also change out previously existing ceiling fixtures in your home to create a more elegant space.
Before you set forth and start decorating, make sure that your space is the right fit for you. At Sinatra & Company Real Estate, we offer high-quality, multifamily apartments in New York, Illinois, Indiana, and Texas. We furnish our residences with you in mind, making it easy for you to decorate them the way you want to. Look through our current listings to see availability in your area.