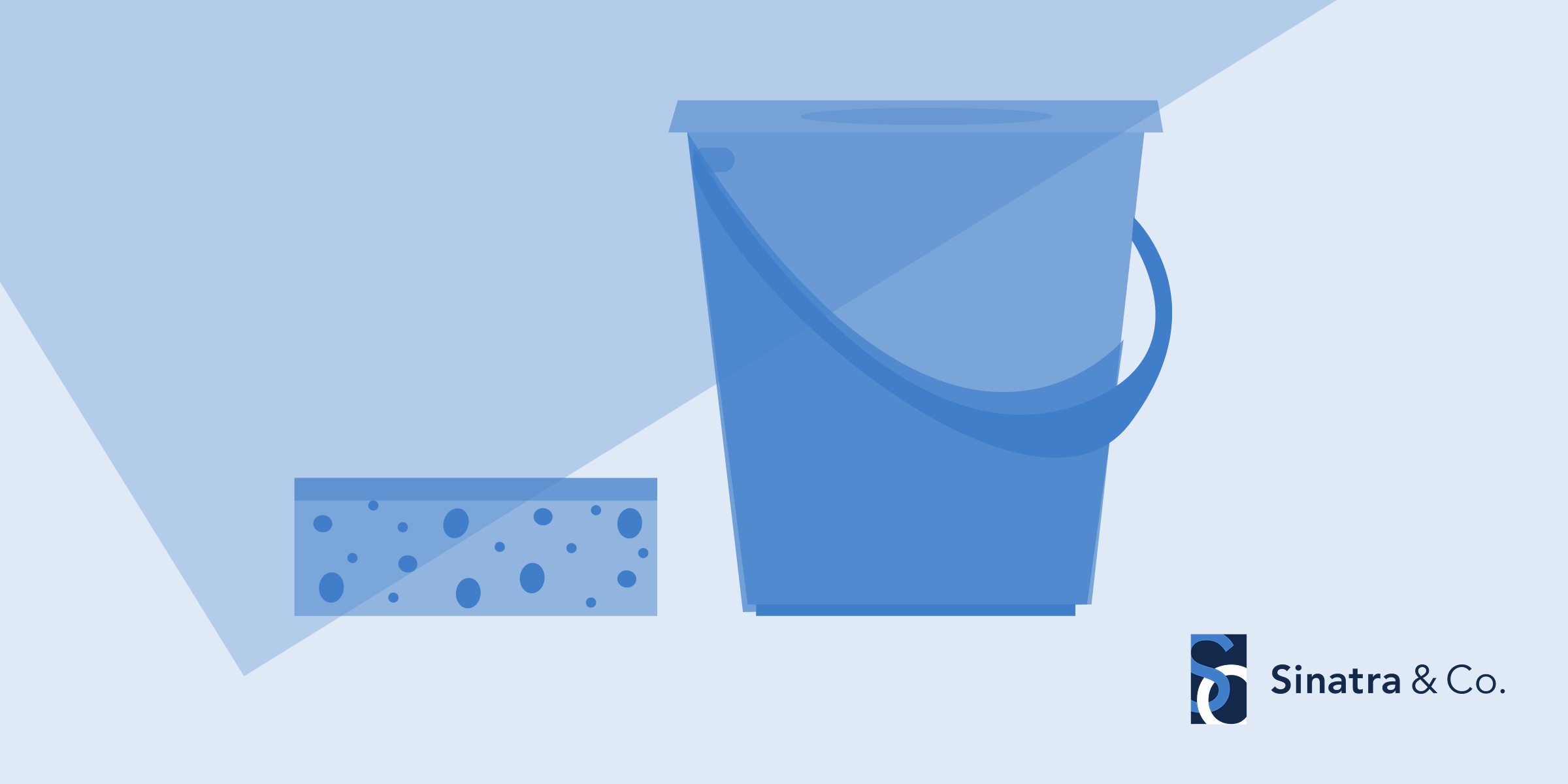 The coronavirus, or COVID-19, has changed every aspect of our lives, especially here in New York State. Employees are forced to work from home and people are told to keep 6 feet away from each other at all times (a practice that is also known as "social distancing"). These measurements seem extreme, but they are necessarily to prevent ourselves and our most vulnerable citizens from catching this incredibly contagious disease.
Cleaning versus disinfecting
Before we get into the nitty–gritty of how to clean and disinfect your apartment, it's important to know the difference between cleaning and disinfecting. Contrary to popular opinion, these are not the same thing.  
Cleaning involves removing germs, dirt, grime, and other contaminants on a surface using soap and water.

Disinfecting, meanwhile, kills bacteria, viruses, and other pathogens using chemicals. 

In that regard, it's important to both clean and to disinfect. Cleaning will remove some germs, but disinfecting will kill any lingering pathogens almost entirely.  
Supplies
To properly clean and disinfect your home, you'll need to have the right equipment on hand. Here's everything you'll need: 
Gloves (either rubber or disposable latex)

 

Disinfecting wipes

 

Disinfecting spray

 

Bleach mixture (

follow CDC guidelines here

)

 

Soap and hot water

 
Start with high-touch surfaces
Coronavirus can live on surfaces for a long time. On cardboard surfaces, for instance, it can live up to 24 hours, while for plastic and steel surfaces it can be up to three days. In that regard, it's important to clean and disinfect high-touch surfaces, or, surfaces that you and your family use daily. Here's a quick list: 
Doorknobs

 

Table surfaces

 

Countertops

 

Chairs (think the arms, backs, and seat)

 

Faucets

 

Toilets

 

Light switches

 

Remote controls

 

Game controllers

 

Keyboards

 

Handles (for doors

, microwaves, ovens,

or kitchen cabinets)

 

Phones

 

Keys

 

Sinks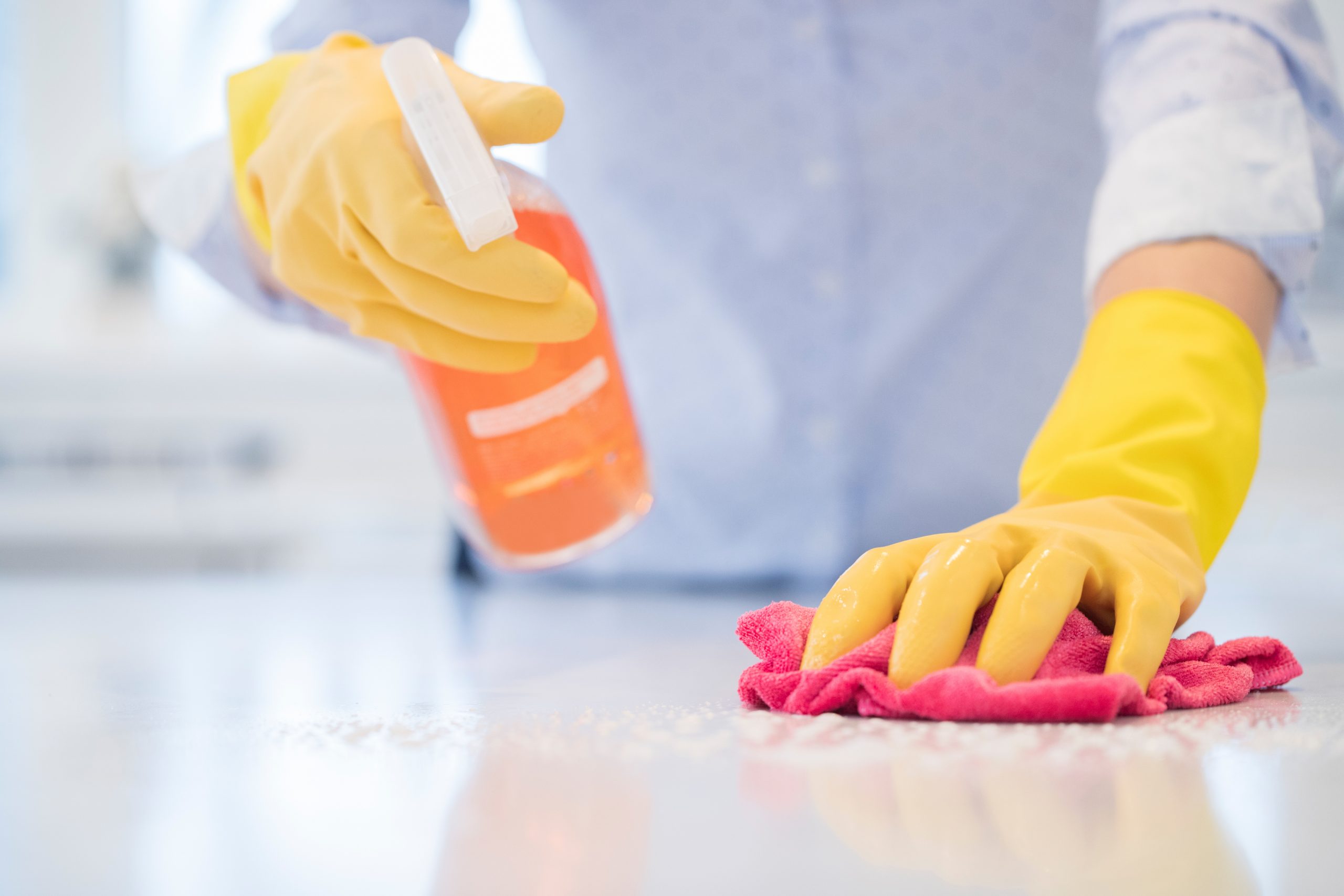 Clean first, then disinfect
Cleaning before disinfecting will remove any dust, dirt, or debris that may be on the surface. To do so, all you need are your gloves, some soap, hot water, and an unused sponge or cloth. This will work for steel, plastic, or other smooth surfaces, but what about your couches and other types of upholstery? For those, you'll want to vacuum them first, then spray them with a water-based detergent.
Make sure that you check the labels of your upholstery, though, to see which type of detergent is best. Finally, when it comes to your beds, clean the sheets with your regular detergent in addition to bleach. 
Time to disinfect
Once your surfaces are all clean, it's finally time to kill any lingering germs and pathogens. For smooth surfaces, disinfect wipes are all you need. Couches, chairs, and other types of upholstery, however, should be disinfected with a disinfecting spray.
Not all disinfectants are effective against COVID-19, however, so when you take your weekly run to Wegmans or Tops, have the CDC's list of effective disinfectants on-hand.
While the list doesn't list each type by name, it does list the EPA Registration Number. Look for this number on the container before placing them in your shopping cart. 
Wash your hands!
You've likely heard this a million times, but it's extremely important to wash your hands after cleaning your apartment.
Even if you wore gloves while cleaning, you should still clean them, as this will get rid of any germs as well as remnants of disinfectants that may be on your hands. Follow the CDC's guidelines on how to properly wash your hands here. 
Do this on a regular basis
You've cleaned your apartment, disinfected it, and then washed your hands. You might think you're all done, and while that's the case for today, it's not the case for tomorrow. In order to effectively protect yourself and your family against COVID-19, you must clean and disinfect your apartment every day.
You don't have to do a complete overhaul of your apartment, just make sure you're cleaning and disinfecting those high-touch areas each day. For areas you don't come into contact as often, plan to clean them at the end of each week. 
We at Sinatra & Company want to make sure that everyone, residents and non-residents alike, stay safe during these troubling times. For further questions on how to protect yourself from the coronavirus, read over our COVID-19 information page or contact us today.