https://www.youtube.com/watch?v=f6pXLKT0LfE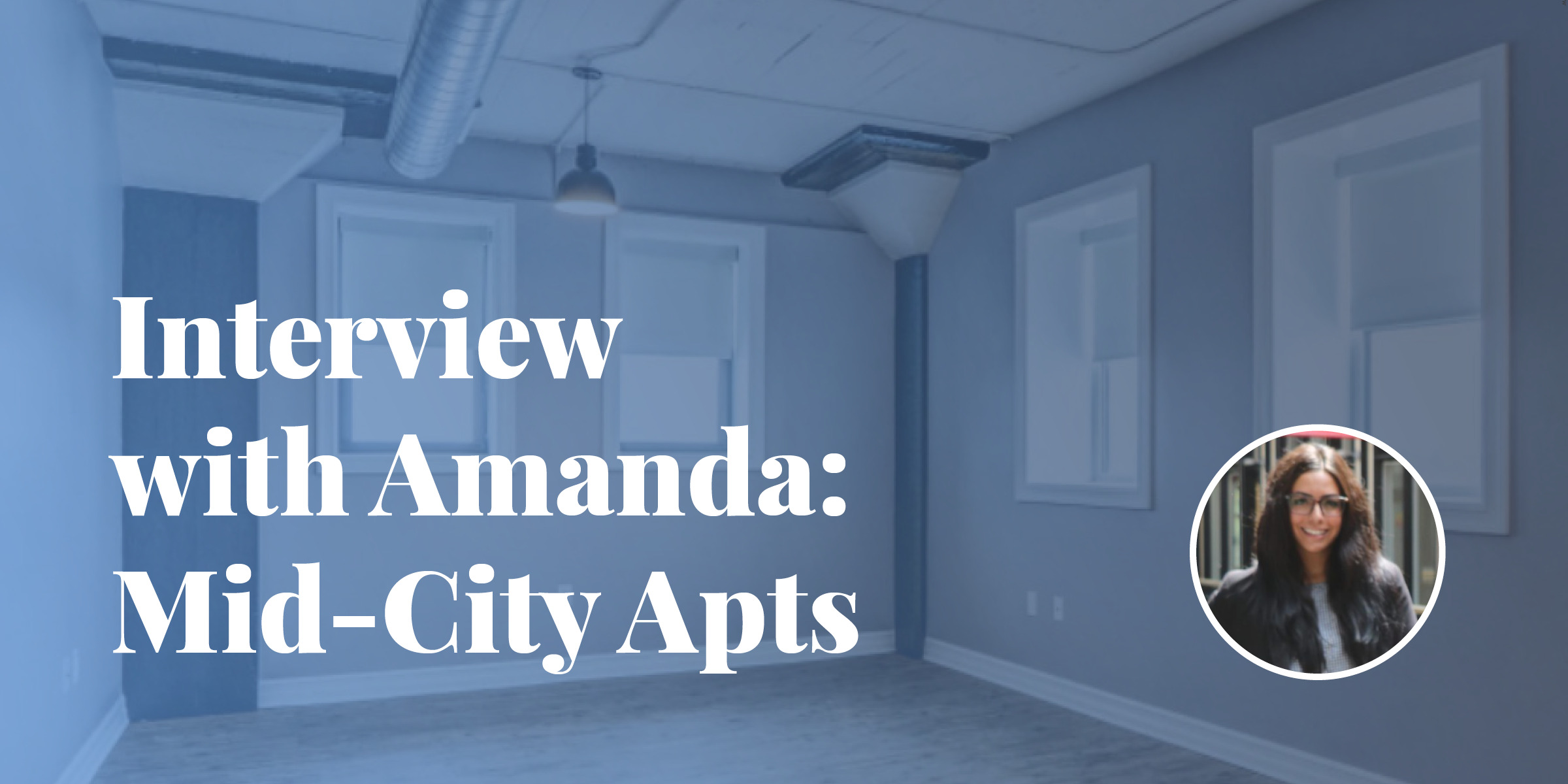 We sat down with one of our leasing agents, Amanda, to talk about our newest property, Mid-City Apartments, and its amenities.
Q: What makes Mid-City unique?
A: Mid-City is definitely our most high-tech option we have right now. We have a high-efficiency heating and cooling system, high-efficiency windows, all LED light fixtures. Everything is brand new! The first round of tenants that move into this property are going to have brand new everything when they move in.
Sinatra & Co. specializes in adaptive re-use. It's really cool to see what used to be an abandoned storage building turn into six floors of brand new luxury apartments.
Q: What is your favorite part about Mid-City?
A: My favorite part is probably the indoor dog park we are doing that should be opening in 2021, we've never had anything like this before and we're super excited about that!
Q: What do you like about Mid-City's location?
A: Mid-City is literally in the middle of our city, it's in the name! It's located near downtown, the theatre district, Allentown…I think it's a great option!
We're minutes away from many of the city's college campuses, we're located right down the street from Canisius College and public transport. It's a great spot for college students to be too.
Q: Anything else to say?
A: Mid-City is brand new! Anybody who moves in right now is getting the pick of the liter. It's a great time to move in, everyone is getting stainless steel appliances, granite counter-tops, and plenty of options to pick from.
Usually, when looking for an apartment, you just have to deal with what you can find, what that company has, etc., but with Mid-City you're able to have so many options. Six stories with ten different unit types…We're really excited to make Mid-City come to life!
Watch the full interview here:
Want to learn more about Mid-City Apartments? Schedule a tour: