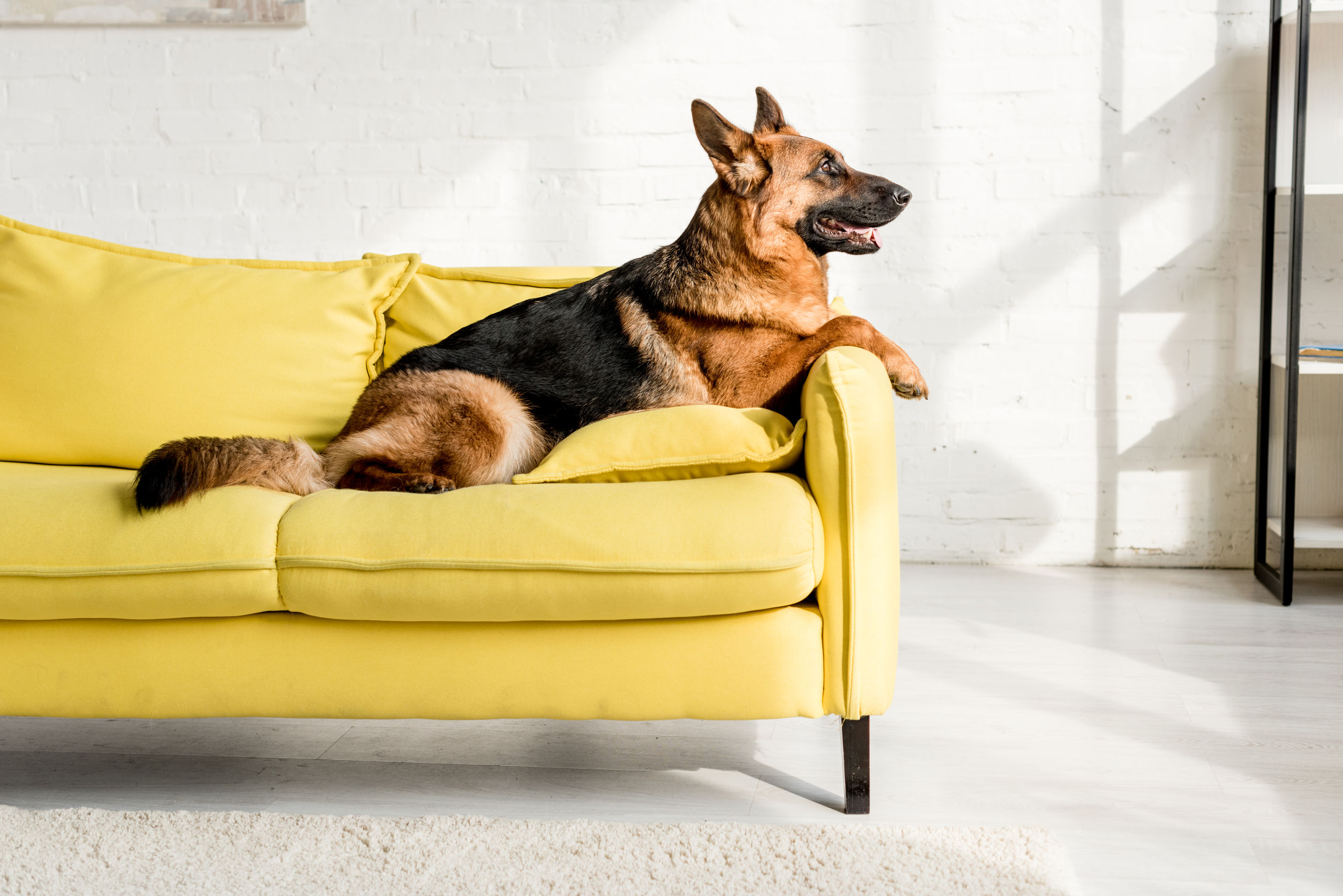 So, you've decided to adopt a dog. Congratulations! While every home can benefit from a four-legged friend, there is a difference to raising a dog in an apartment than a house. With less space and more neighbors, there are some things you should consider before bringing your new puppy home.
Talk to your landlord
Before anything, you should first discuss your plans with your landlord. Most apartment complexes have some sort of pet policy that can include everything from breed restrictions to additional fees.
Your rent could possibly increase, or extra security deposit fees may be required, so make sure that you can afford the extra cost before adopting your new dog.
Pick the right breed
Unless your landlord has size restrictions, the breed of your pup will matter a lot more than their size for how happy they'll be living in an apartment.
In general, you'll want a breed that is more relaxed and quieter rather than hyperactive and loud. There are also breed restrictions to consider. While every apartment complex is different, there are breeds that are commonly banned such as:
Mastiffs
Bulldogs
Rottweilers
Alaskan Malamutes
Siberian Huskies
Doberman Pinschers
Akitas
Chows
German Shepherds
Terriers
Great Danes
Wolf Hybrids
Other breeds may be permitted, but they may not live well in an apartment. If you're not sure which breed to adopt, then check out the American Kennel Club's list of best apartment dog breeds here.
Protect your apartment
Let's face it, dogs can be destructive. So, to prevent yourself from losing your security deposit, make sure that you puppy-proof your home.
You can do this by spraying cabinets with no-chew spray and protecting your floors with mats and rugs.
Exercise often
Because apartments are smaller, your dog will naturally have less space to run around. This can result in them having a lot of pent up energy.
To combat this problem, take them out for two long walks each day and encourage more high-intensity exercise such as running or playing fetch.
Desensitize
Apartment complexes are filled with people and (potentially) other animals, and as a result, they can get noisy and hectic. If your dog isn't used to this kind of environment, it can be difficult for them to adjust.
In those cases, take your dog to an obedience class in order to properly socialize and desensitize them.
Use a balcony potty
It's much easier to own a dog if you have a first-floor apartment. If, however, you can't get an apartment on the first floor, then be sure to invest in a balcony potty.
These are essentially small patches of grass where your dog can do their business. While it's best to take them out to the yard, balcony potties can help when it's late at night or there's an emergency.
Looking for a new home for you and your pup? Sinatra & Company-managed apartments are pet-friendly—contact us to check availability in your area and to schedule a walk-through.