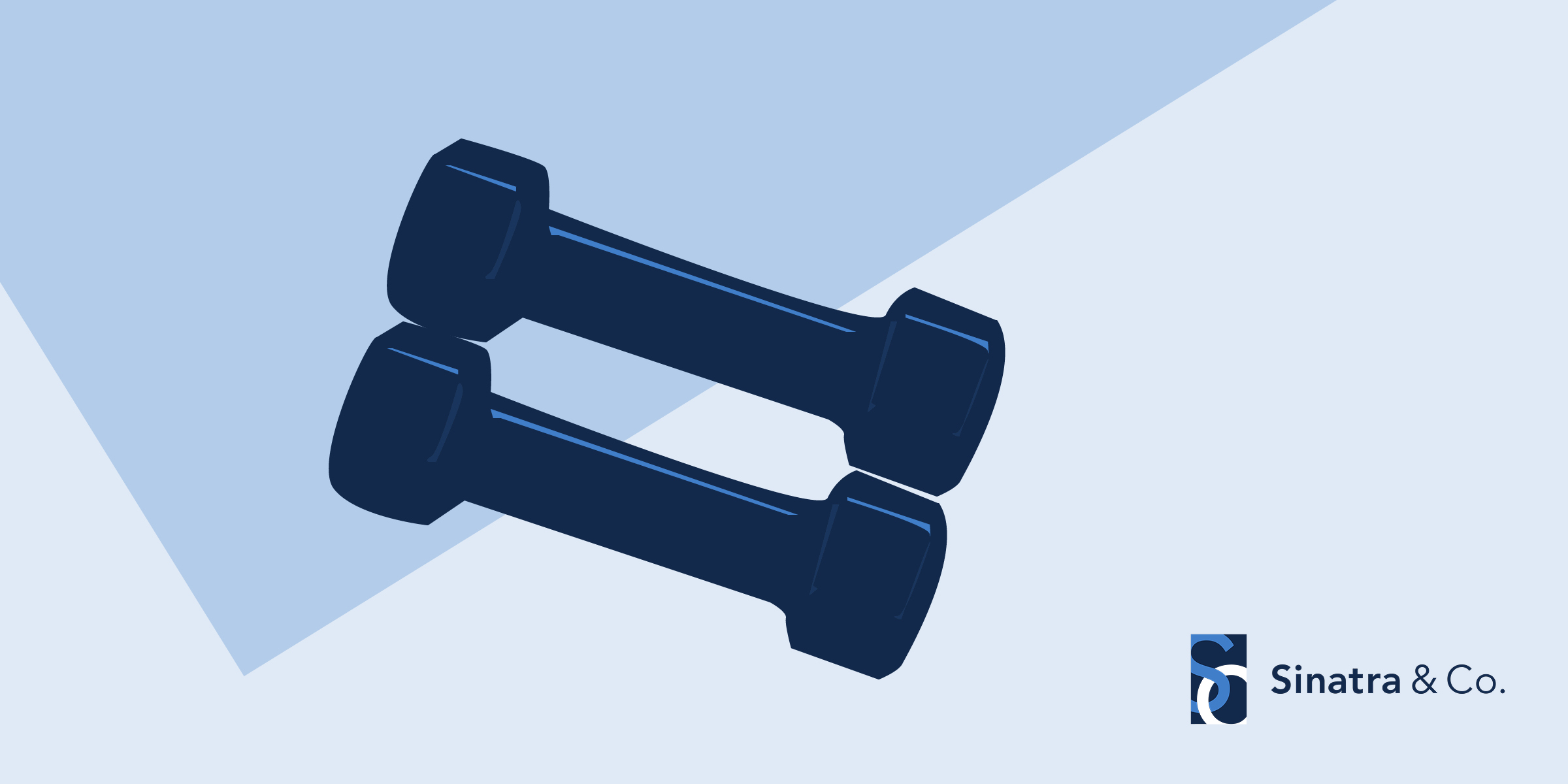 Before the coronavirus, all you had to do to get those 30 minutes of exercise into your day was to pop by the nearest gym, whether it be down the road or in your apartment complex. Now, however, things have changed. In order to practice safe social distancing, gyms have closed, and they have pushed most of their services online. This is no problem for someone who has a two-story home—they likely have plenty of equipment and room available—but for those of us in one- or two-bedroom apartments, the challenge is real. While exercising in your apartment is less than ideal, you can make it work with the following tips:
Make some space
If you want to get an effective workout done, then you need to find the space to do it. You don't need a lot of room, just enough where you can fully extend your arms and legs, and where you can fit any equipment that you may need.
Chances are that you won't have this kind of space immediately available, so you'll have to start rearranging some of your furniture (you could also take this opportunity to clean and disinfect your apartment while you're at it). You can do this by relocating your coffee table to the side or pushing accent chairs into the corner. You can even consider this part of your workout, as moving furniture around is bound to get your heart rate up. 
Only get small equipment that you absolutely need
You're already short on space, and the more equipment you have, the more space you'll take up. As much as you may enjoy your daily spin class, if you can't fit a stationary bike into your apartment, you'll have to find some other kind of workout.
You can also try to stick to no-equipment workouts (see below), using only the following tools: 
Yoga mat

 

Step stool

 

Hand and ankle weights

 

Resistance bands

 

Yoga blocks

 

Exercise ball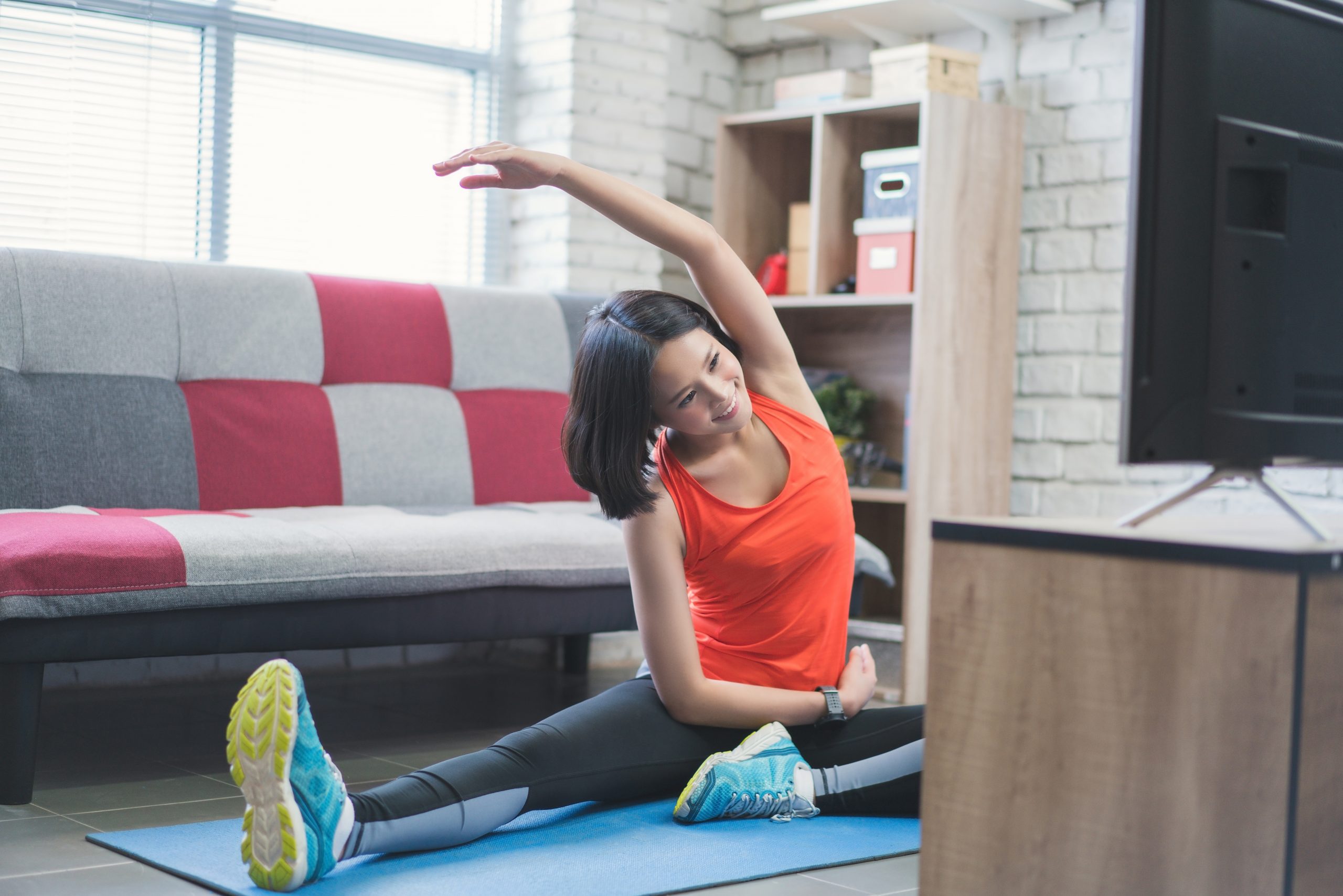 Practice no-equipment workouts
Respect your neighbors
You have the space and your exercise routine, but before you get to doing 50 jumping-jacks in a row, think about your neighbors. If you're on the bottom floor, you have less to worry about, but if you live on a second or third floor, then the last thing you want to do is to bother your neighbors below with the sounds of you jumping and running in place for 30 minutes.
Exercise mats are the best way to reduce noise, especially if you have a hardwood floor and no carpet underneath your feet. If you still find that your floorboards are creaking and groaning after every jumping-jack, then consider switching to something quieter such as yoga or Pilates.  
Get outside
Just because you have everything set up to exercise inside your apartment doesn't mean that you have to only exercise inside your apartment. Spring may take some time to come to Buffalo, but when it does come, don't hesitate to trade your daily yoga practice for a quick jog around the neighborhood every now and then.
You can walk by some of the Albright Knox's public art displays, or you could take a self-guided tour around one of Buffalo's parks. Just be sure to practice social distancing while you're out and about in order to keep yourself and others safe. 
We at Sinatra & Company want to make sure that everyone, residents and non-residents alike, stay safe during these troubling times. For further questions on how to protect yourself from the coronavirus, read over our COVID-19 information page or contact us today.