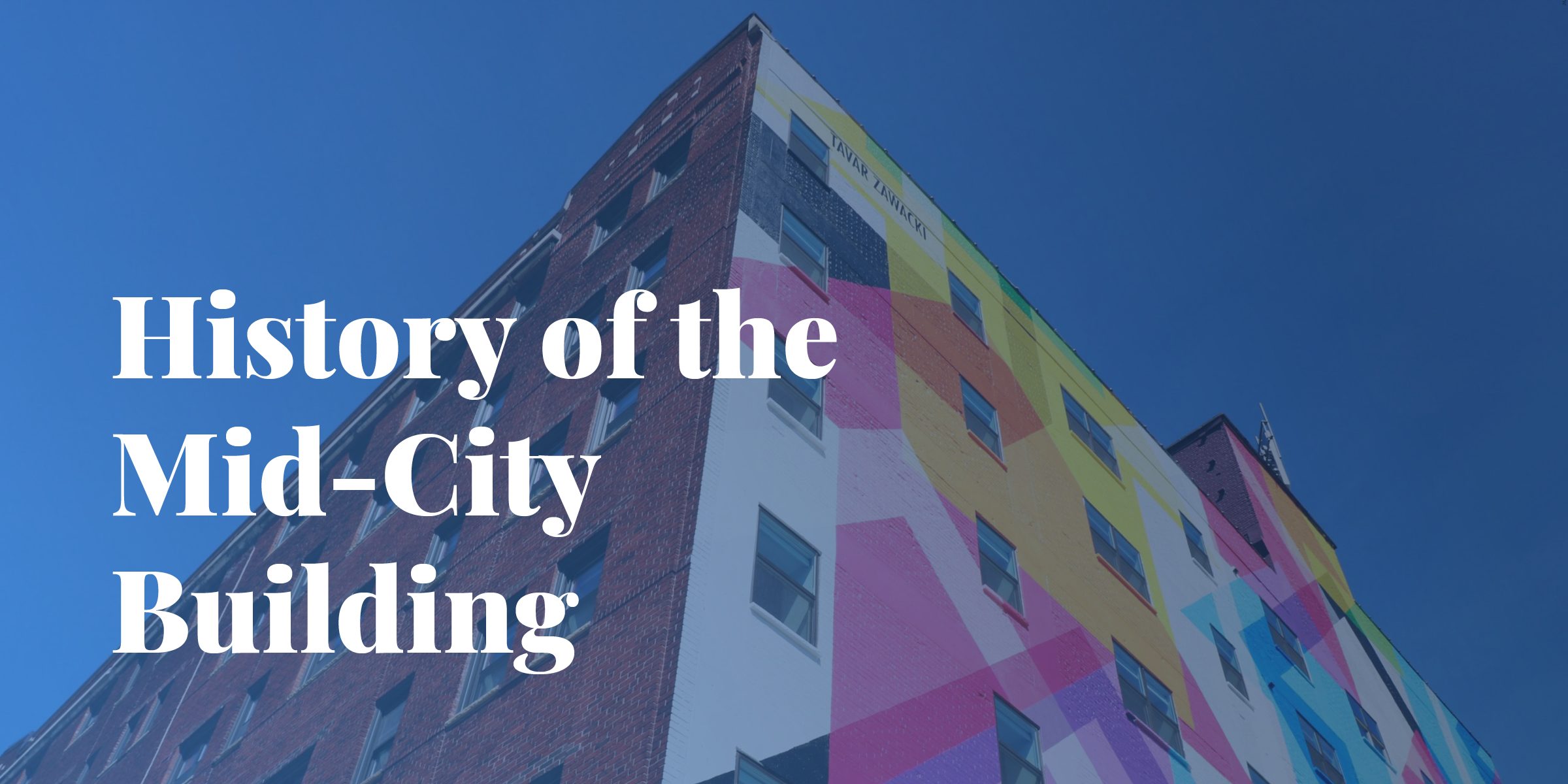 Like so many buildings in the City of Buffalo, Mid-City Apartments has a long past. Originally built as a storage building in 1916, it is now a mixed-use apartment complex. But how did it go from a storage building to an apartment complex in just over 100 years? Here we delve deep into the history of Mid-City Apartments as well as its surrounding areas.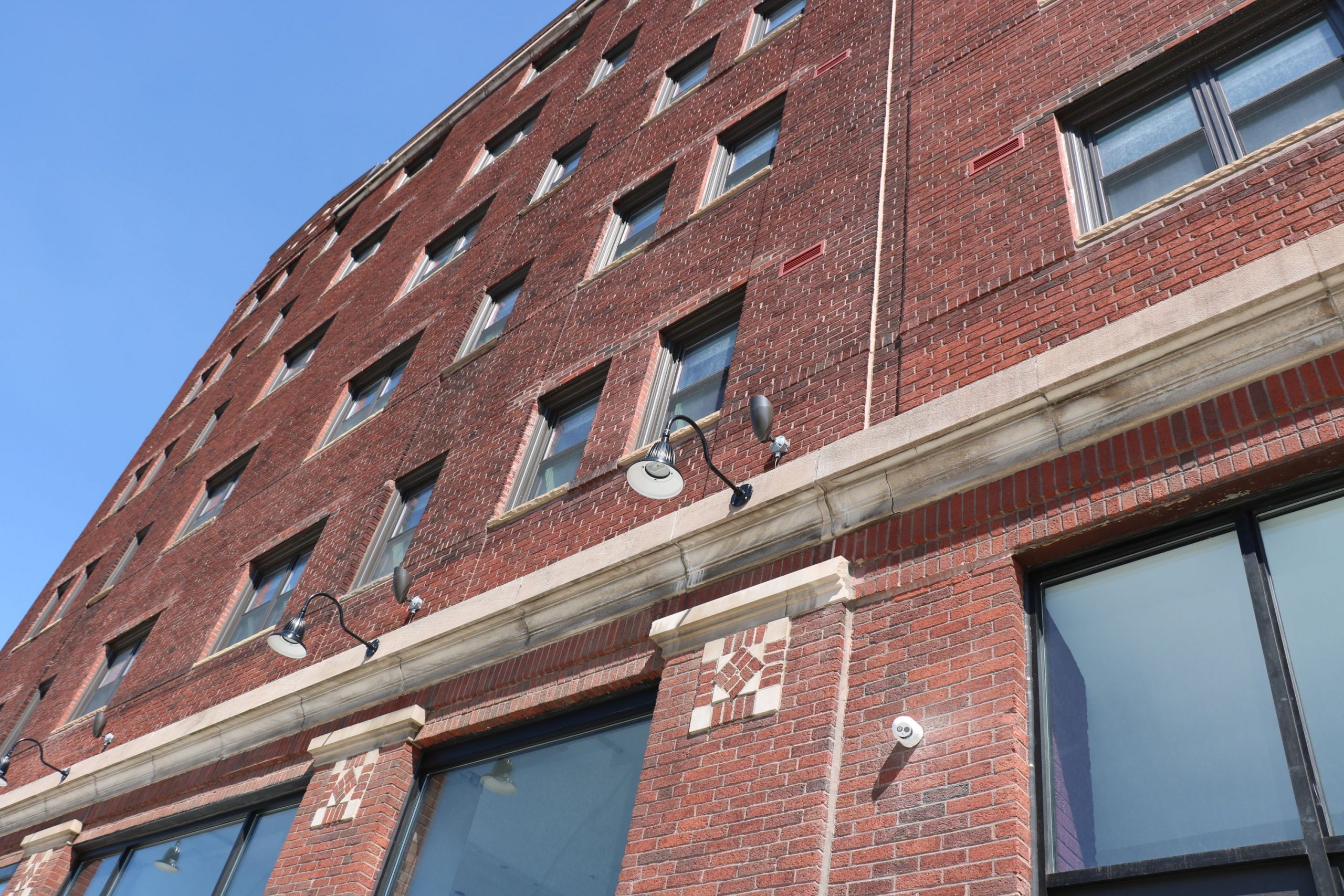 About Mid-City Apartments
Mid-City Apartments has modest origins. It was originally built in 1916 as a storage building for a dye storage company. The building remained as such until Sinatra & Co. bought the property in 2014. It was at that time the property began its new life as a mixed-use apartment complex. As renovations continued for the property, a public art initiative also began. In partnership with the Albright Knox Public Art Initiative, world-renowned artist Tavar Zawacki painted Buffalo's largest public mural on the side of Mid-City Apartments. Metamorphosis #5, as it is known, features overlapping colors and forms with arrows pointing upwards towards the sky. According to Zawacki, it symbolizes "the powerful mentality to rise above fears, challenges, and anything holding you back from your goals."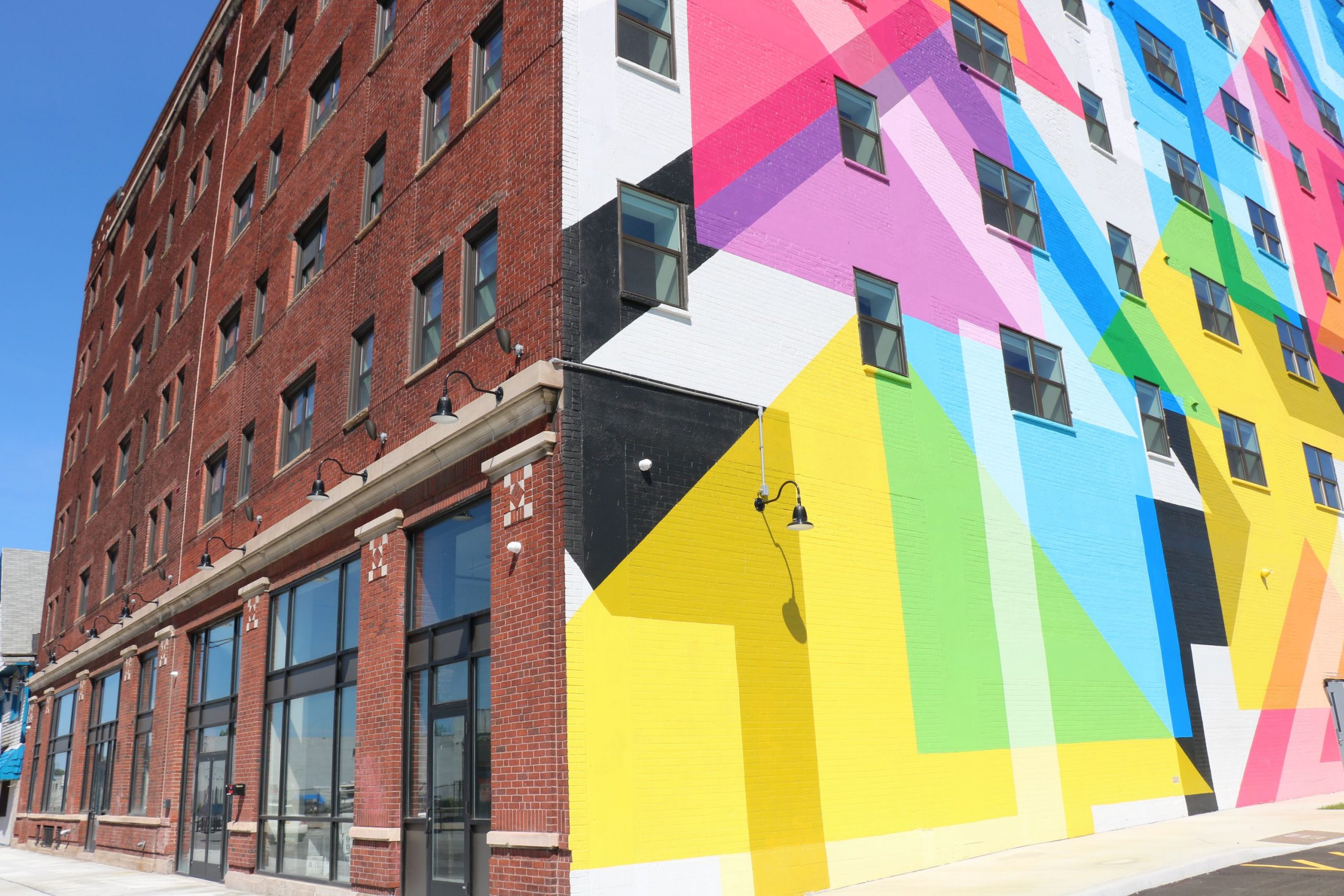 Architectural Design and Engineering
The late 19th and early 20th centuries saw a boom in architectural designs. This was in large part due to advancements in architectural engineering. Additionally, materials such as glass, iron, and steel were now mass produced, making it easier to build large, but safe, structures. This was especially important during the 1910s and 20s, as there was a great demand for factories and, in the case of Mid-City, storage buildings. These buildings had high ceilings, thick walls, and exposed beams and columns—qualities that made it easier to convert them into contemporary apartment complexes. Finally, while Mid-City's architectural design was kept simple, it nevertheless features small, square designs, akin to art deco, on the exterior of the bottom level.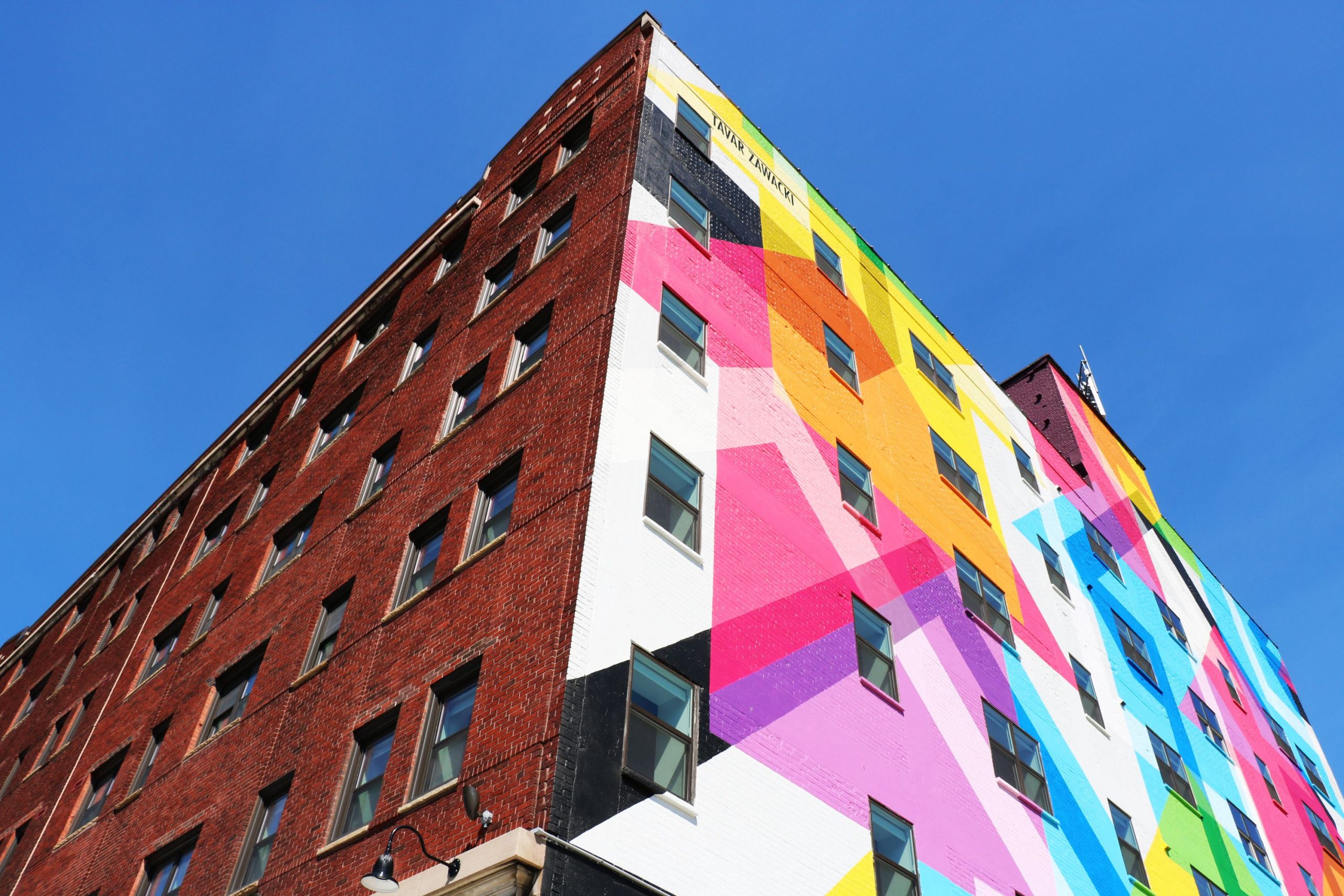 The Year 1916
What was happening in Buffalo upon the construction of Mid-City Apartments? Quite a lot, as it turns out. As the First World War raged on in Europe, the United States was booming, and Buffalo along with it. The Curtiss Aeroplane and Motor Company had recently become the largest aircraft manufacturer in the world. The Pierce-Arrow Company also saw a dramatic increase in production.
As these and other Buffalo industries continued to grow, people from around the world came to the city in hopes of a better life. Immigrants from Ireland, Poland, Italy, Germany, and other European nations flocked to the city's steel and grain mills. Additionally, African American populations from the South were just starting to make their way up to northern cities in what would be known as the Great Migration.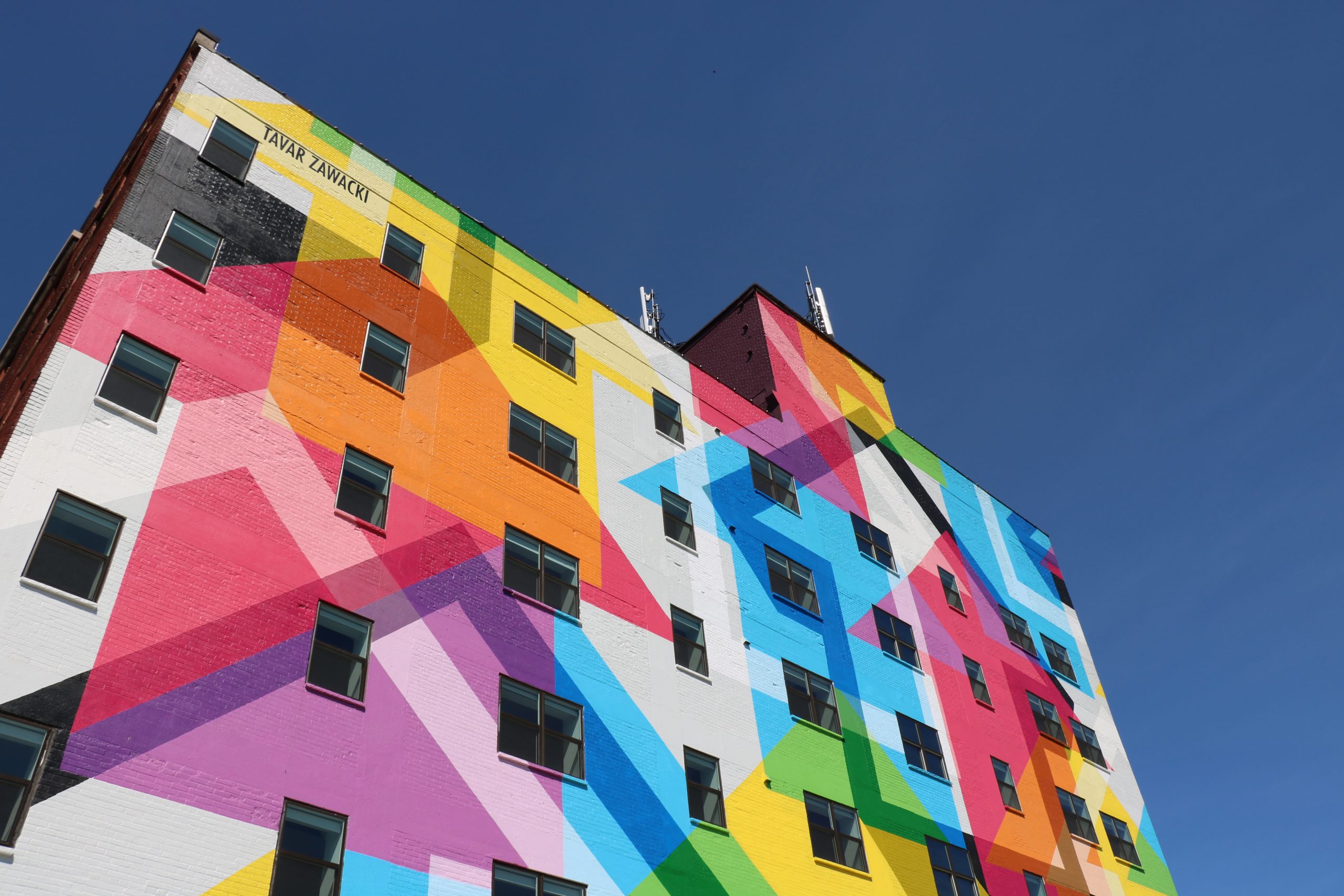 The East Side
Mid-City Apartments sits on the far end of Buffalo's East Side. It was originally home to Buffalo's German population during the mid-1800s (hence the prevalence of so many German churches in the area). This area of the city remained largely German until the influx of other European immigrants in the late 19th Century. Jews, Italians, and Eastern Europeans flocked to this area of the city and were the predominant groups until World War 2.
As Buffalo moved into the 21st Century, efforts began to revitalize the East Side neighborhoods. The Buffalo Billion project invested $65 million to the East Side alone. Other commercial businesses came to the area, and outdated buildings became repurposed for modern uses. Among these was a fifty-five square foot storage building located on Main Street, at the far end of the East Side, now home to Mid-City Apartments.
Want to learn more about Mid-City Apartments? Contact Sinatra & Co. today to schedule a tour!