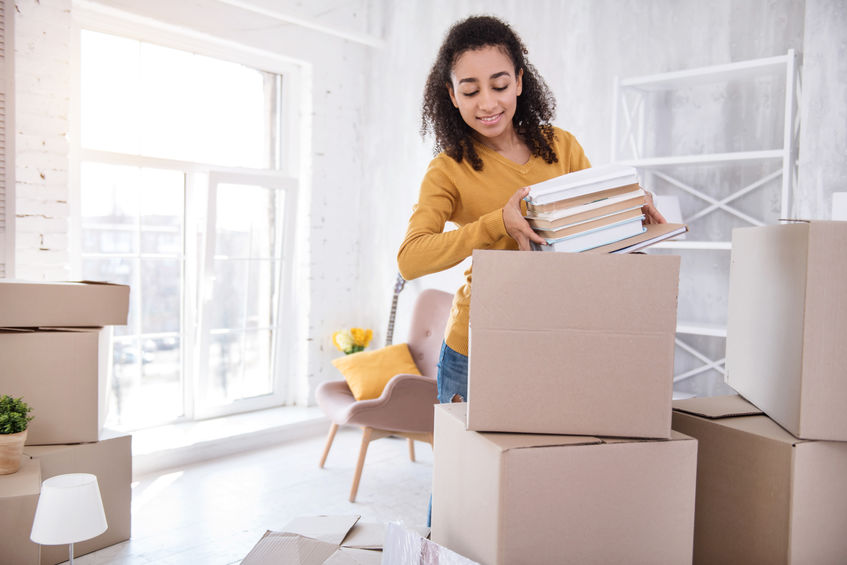 When you get into your junior year of college, you'll likely be itching to leave the dorms and move out onto off-campus housing. After all, you want your independence, and you certainly don't want to stay in a cramped dorm any longer than you have to. However, finding off-campus housing can be difficult, especially when you're trying to find something within that tight student budget of yours. Thankfully, we've come up with a few tips to help you find the best housing for your upperclassmen years.
Set your budget
The most important thing, especially for students, is to make sure that they can afford an off-campus apartment. You likely won't be able to afford an apartment on your own, so you should find one or two good friends to be your roommates for the next year (see below). At the very least, your rent should be no more than 30% of your gross monthly income, but this can be flexible depending on how many utilities are included in your rent.
Find roommates
Roommates are pretty much a requirement for students living off-campus. Unless your parents can take care of your rent for you, you likely won't be earning enough money to pay for your own one-bedroom apartment. However, finding roommates can be difficult. Just because you're good friends with someone doesn't mean that you'll live well together. Remember, you will be sharing a living space with this person, so make sure that your lifestyles match up before you sign a lease together. To get started, consider the following:
Are they night owl or an early bird?
Are they introverted and keep to themselves? Or are they extroverted and inviting people over all the time?
Will they be willing to divide chore duties?
Will they clean up after themselves?
Look early
Off-campus student housing goes quick. After all, you're competing with a lot of other students for very limited housing choices. Start your search early, ideally in the last few months of your sophomore year, to give you plenty of time to find an apartment.
Think about your commute
The one benefit of living on campus was the extremely short commute. While you won't have that same luxury with off-campus housing, you can still find places that are a short distance from campus. Here in Buffalo, for instance, there are many affordable apartment complexes and houses around UB's North and South Campuses. Even if you spend most of your time at UB's North Campus, you can find housing around South Campus that is only about a 10- to 15-minute drive away from your classes.
Use online resources
Now that you have a roommate, know your budget, and have an idea of where in the community you want to live, it's time to actually search for your off-campus housing. Thankfully, there are many online resources dedicated specifically to students that you can use. These include:
Sinatra & Company's Properties
At Sinatra & Company, many of our properties are located near UB's North and South Campuses, as well as the Downtown Medical Campus, Buff State, and other universities in the area. Our 945 Kenmore property is just down the road from UB's South Campus, while our 1106 Main St. property is right near the Downtown Medical Campus.
For a full list of our available properties, click here.
Have further questions about our off-campus student housing? Contact us today!